Delivery
Author: Neto Support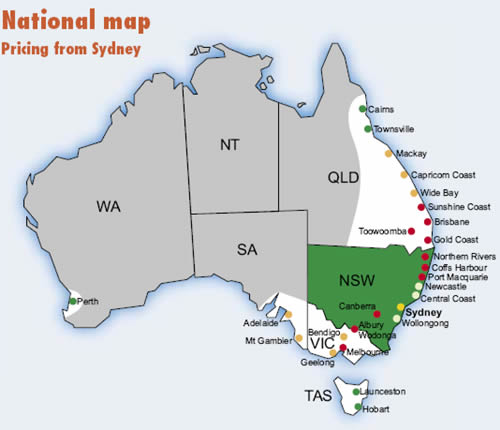 Sydney local, short haul and all Red areas from $20.00 + GST (Delivery Generally Next Day )
Orange from $28.00 + GST ( Delivery 2-3 days )
Green from $22.00 + GST ( Delivery 3-7 days )
White $35.00 + GST ( Delivery 3-9 days )
Grey $45.00 + GST ( Delivery 4-12 days )

Sydney local and short haul Freight prices are up to 25kg. All other areas are up to 10kg.
A conversion rate of 250kg per cubic metre is attached to calculate weight

On occasion, if you order goods that are over the cubic threshold, on receipt of your order, we will contact you by phone and will advise you of any additional freight charge before order is actioned.This also applies to any remote areas with onforward Courier Charges.